Bacchus and Bacchante Pendant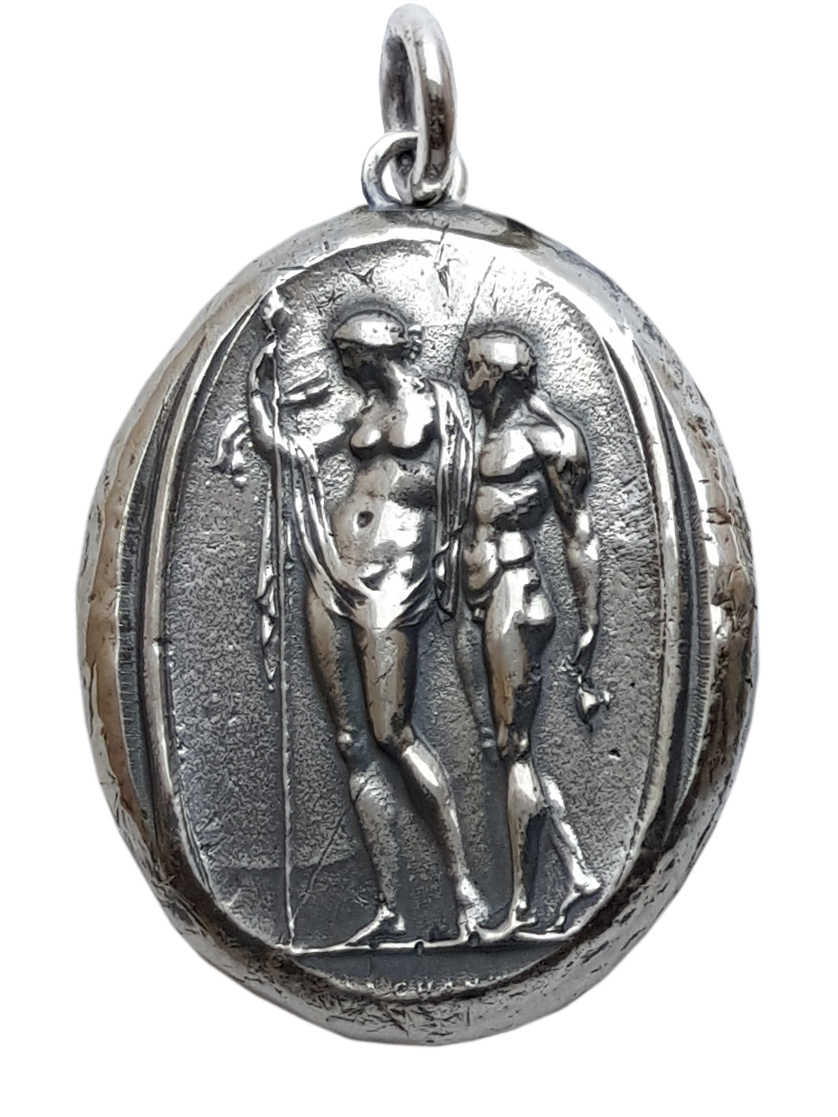 Bacchus and Bacchante Pendant
Bacchus (Dionysus), god of wine is here presented with one of his loyal followers called Bacchantes or Maenads. They were often portrayed as being inspired by Bacchus to drink, rave, and dance throughout the night.
Approx. Dimensions : 2.5x2cm
Aprrox. Weight: 17g
Each Chushev pendant is handcrafted in our Los Angeles studio. We use exclusively 925 sterling silver and 24k fine gold for all our pieces.